International Press on GEM Ukraine Missions
What we've accomplished to date
Trucks of aid delivered inside Ukraine and neighboring countries
In aid committed for 2022/2023
Shipped and delivered aid to date
Trucks delivered inside Ukraine
Individuals placed in temporary housing
Containers received from USA
Ukrainian cities serviced
Emergency war zone extractions
Windows installed to date
Window replacements in progress
GEM BStrong has provided significant relief aid to the following
983 cities, towns, and villages
(map does not include relocations)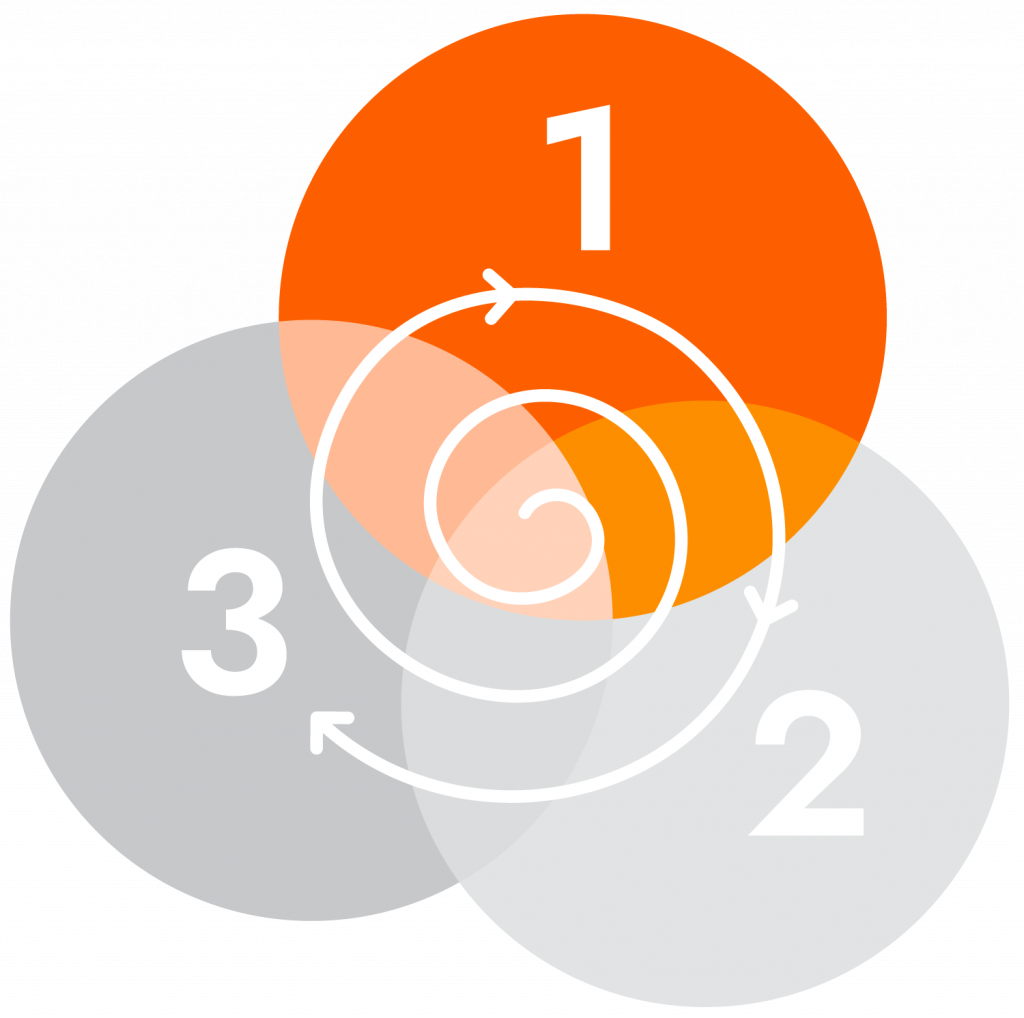 We established solutions, partnerships and strategies to recognize and assist all those affected, not only in Ukraine, but those displaced in Poland, Hungary, Romania, Slovakia, Moldova, Georgia, and beyond.
Aid Distributions throughout the region
In March 2022, GEM activated its partnership with professional military NGOs such as Arial Recovery Group and many others. During this period, getting aid inside Ukraine required highly advanced tactics and methods. Since then, GEM has now established partnerships with over 150 vetted Ukrainian and European NGOs. To date, we have sent over 1,744 trucks into the region spanning 983 towns and cities. GEM currently delivers over 200 truckloads of aid to the front-line communities every month, supporting hundreds of thousands of people.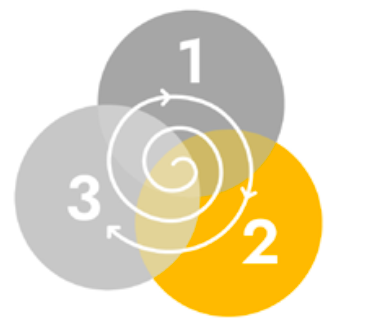 Phase 2: The Gap Period​​
Due to the unique circumstances in Ukraine, it's critical that aid continues to flow to the millions of in country displaced persons who are currently moving around from city to city to avoid bombings. This is called the gap period.
Smart Classes are an education initiative to provide displaced children with classrooms and resources to continue their schooling. In partnership with SmartAid, classes have been established in Poland, Romania, Moldova, and Ukraine. Every classroom is equipped with all the technology needed for students to maintain their learning, while following the Ukrainian Ministry of Education's curriculum.
Since May 2022, GEM has established long-term memorandums of understanding with many regional governors and mayors throughout Ukraine. Within these agreements, GEM commits to supplying these regional government hubs with aid and winterization supplies. Government partnerships are in place with Bucha, Chernihiv, Kharkiv, Poltava, Vinnytsia, Odessa, Mykolaiv and Kviv regions.
Supporting newly liberated towns and cities
Recently many areas of Ukraine have been successfully liberated. Some of these villages, cities, and regions had been occupied for months on end, where access to proper resources were unavailable. Those in these regions have not seen outside assistance this entire time, and were at direct risk during the occupation period. Our GEM Ukraine team works closely with local government, partners, and intel to bring aid into these recently liberated areas within days, such as Kherson, Donetsk, Iziym, Avdiivka, and many more. Again, these individuals have not had any outside aid or assistance and this is the first relief they have had in months.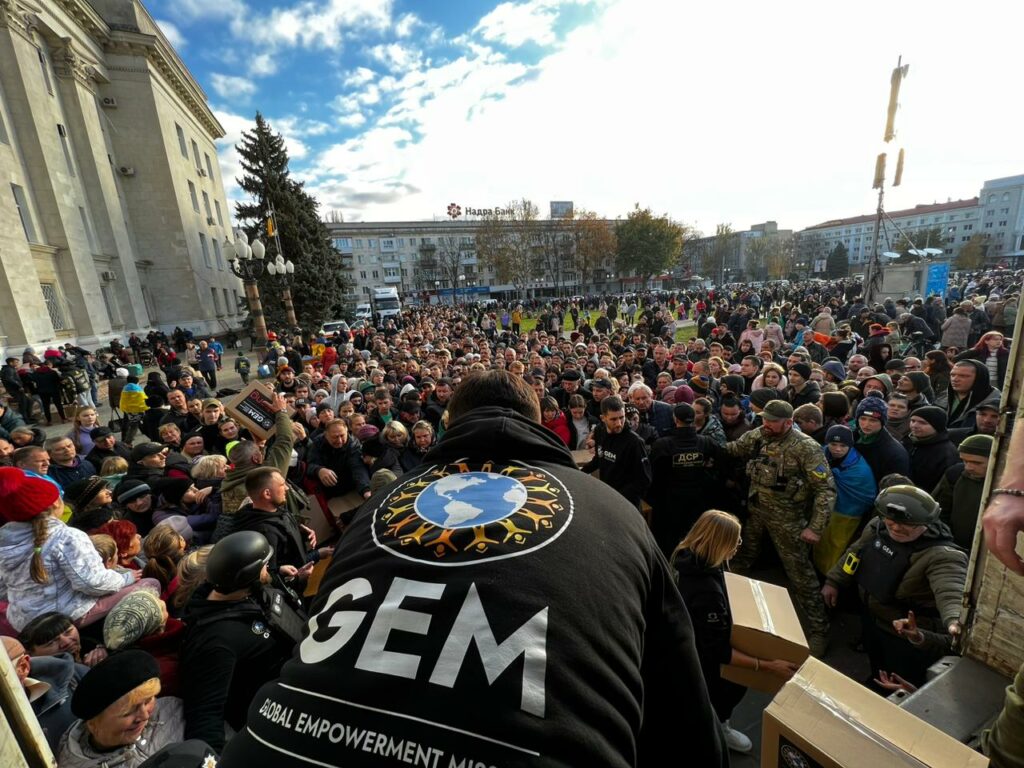 With average temperatures of below 0 Celsius, the approaching winter has been a concern for the last few months. GEM was able to plan accordingly for this cold weather and has been supplying life-saving aid beforehand. This includes thousands of warm blankets and bedding, generators, small space heaters, fire starter kits, and more. Additionally, our rebuilding efforts were extra necessary in order to quickly repair broken windows and heating units before temperatures dropped and rain and snow fell.
The Ukraine government & President's office has created thousands of 'Invincibility Points' throughout the country, offering a space where locals can come get hot meals, access to device chargers, a warm space, supplies, and community support. GEM is presently supporting over 200 of these points, providing self-heating warm meals, blankets, generators, and other area-specific supplies. As more of these points are established, we will be able to assist many more locals routinely throughout Ukraine.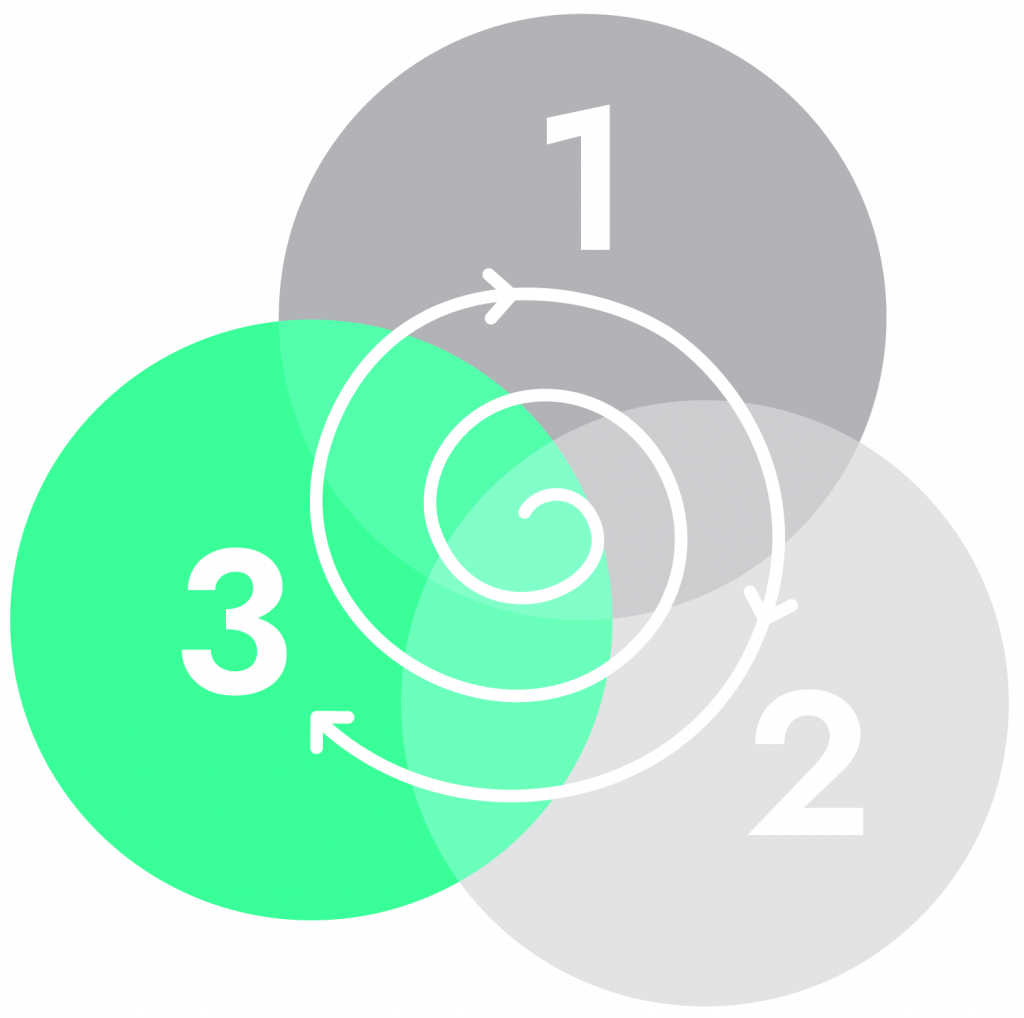 Phase 3: Sustainable Development
GEM, in partnership with Life Quality, has activated its Phase 3 rebuild programs in response to an overwhelming desire for Ukrainians to return back home to a sense a normalcy and hope for the future.
These repairs include supplying communities with sustenance supplies until they are fully back up and running. During this phase, we have committed to rebuilding and light repair work on hundreds of homes, apartment buildings, schools, medical centers, and more. These projects have allowed for hundreds of people to return to their homes, thousands of students to return to school, and for the local economy to be refreshed. All rebuild work is performed in low-risk areas where critical risk assessment measures have been taken.
In partnership with the Howard G. Buffett Foundation, major distributions along the active front lines have been taking place in the most needed areas. These communities are the hardest to reach and can be without support for months on end. We have been able to supply dozens of villages with Family Necessity Kits, generators, blankets, and more. We have been able to supply hundreds of these communities with Family Necessity Kits, generators, blankets, mattresses, and more. We are presently sending over 200 trucks per month to these regions.
Alongside the Howard G. Buffett Foundation, GEM has been actively working to repair thousands of windows that were destroyed due to the attacks. The windows are produced in-country, which supported these manufacturing facilities to have work during an uncertain time. By preforming these window repairs, thousands of families have been able to benefit by being able to stay in the comfort of their own home, without having to become displaced due to the freezing temperatures or discomfort.