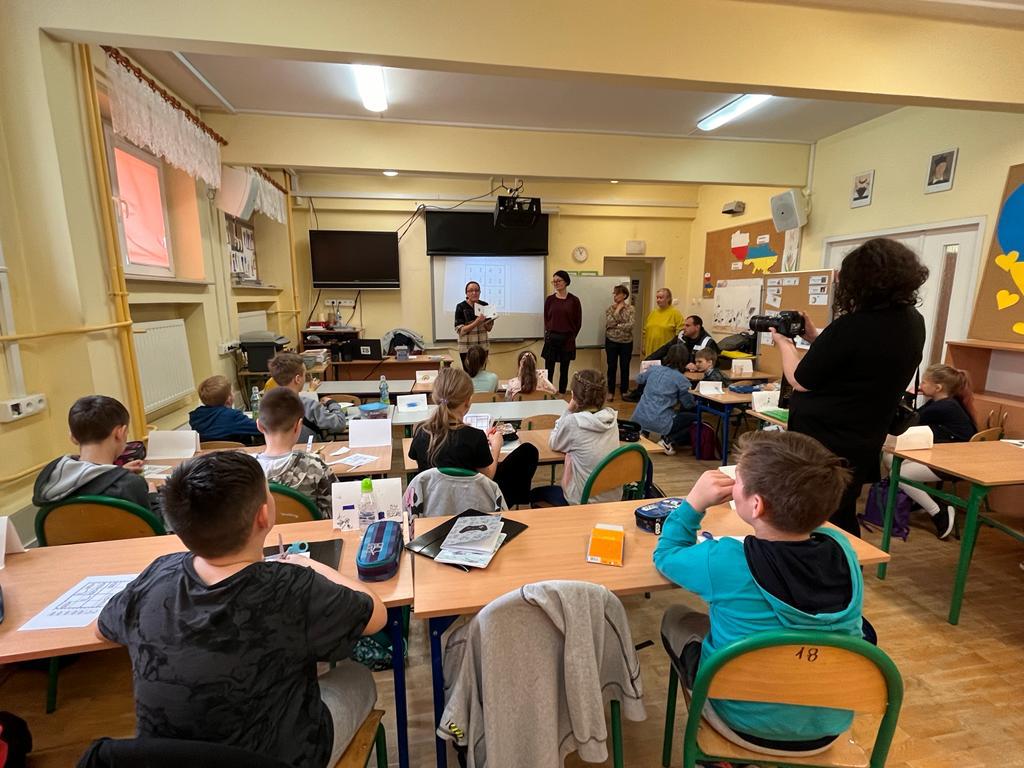 Smart Classes are Ukrainian-taught classrooms, which will be fully supplied with everything students need to continue their education from a new location. Each Smart Class can serve 45 students, and will be tailored to the specific venue, which can range from existing school classrooms to refugee shelters. Every class is equipped with laptops, projectors, tablets, speakers, headphones, and interactive boards to allow for an effective, safe, and stable learning environment for students.
Lessons are taught by Ukrainian teachers through online content uploaded by the Ukrainian Ministry of Education. By continuing along this curriculum, Ukrainian students are kept on-track with their studies and minimizes their changes from home. The Smart Class program also allows for connection between students; this allows for classmates and peers who may have been separated to be in contact, therefore giving everyone more normalcy.
To date, SmartAID has been able to install over 100 Smart Classes throughout Poland, Romania, and Moldova. There is a current, extreme demand for hundreds of more schools in these countries, and with your generous support, we can reach tens of thousands of additional students.
For $2,000 - $10,000 USD, Global Empowerment Mission and SmartAID can fully equip and launch 1 Smart Class.
Smart Class Specific Press
Israel 21c
Internet-ready classrooms in neighboring countries allow students fleeing the war to continue learning with their own classmates and teachers.