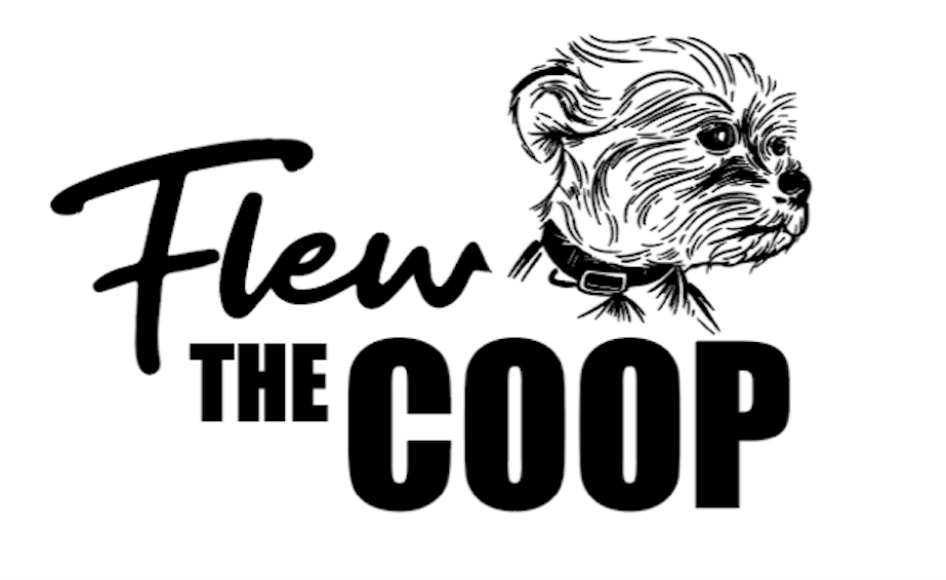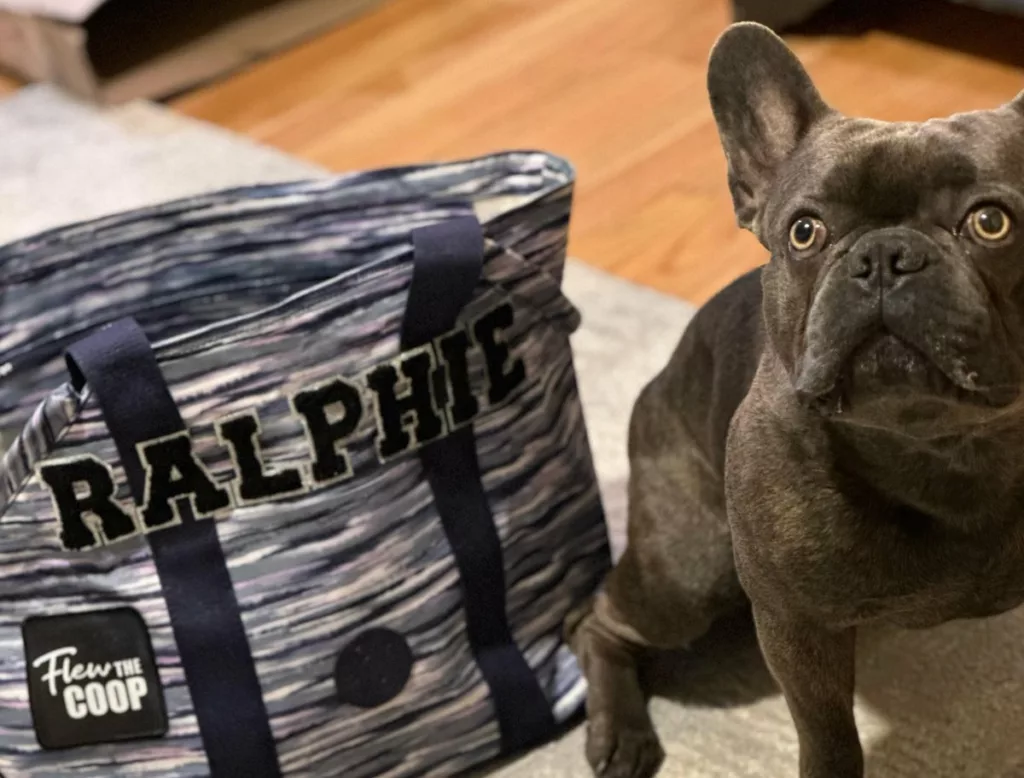 Prominent pooches who support their fellow furry friends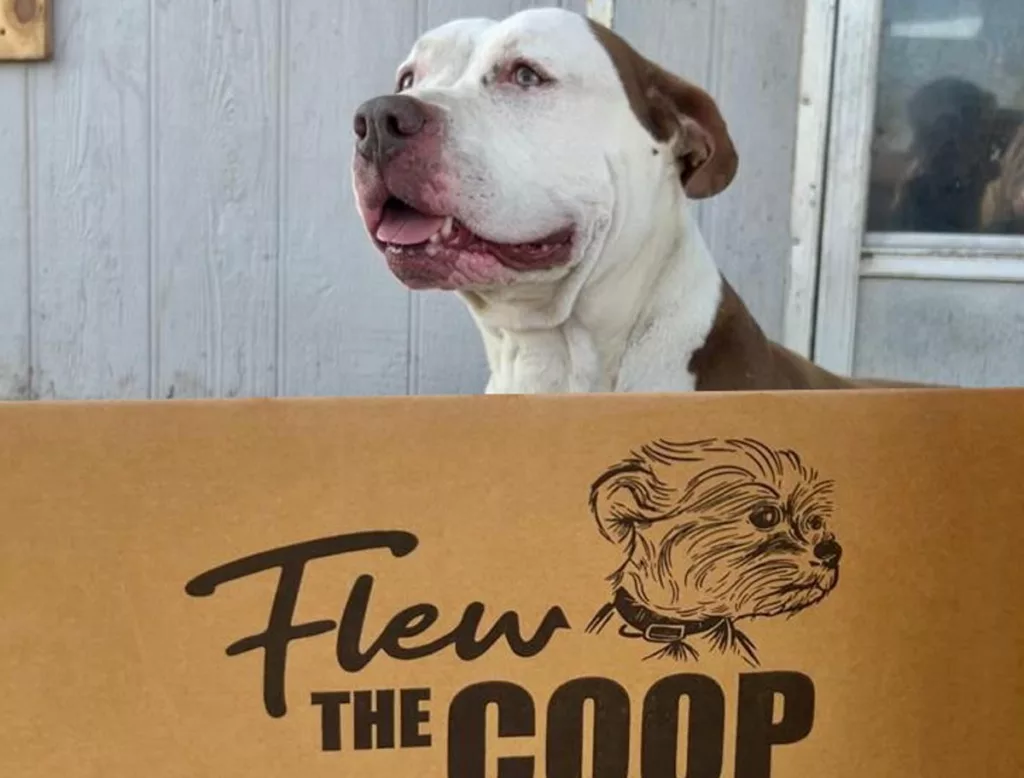 Ready-to-go boxes which provide emergency essentials to pets during disasters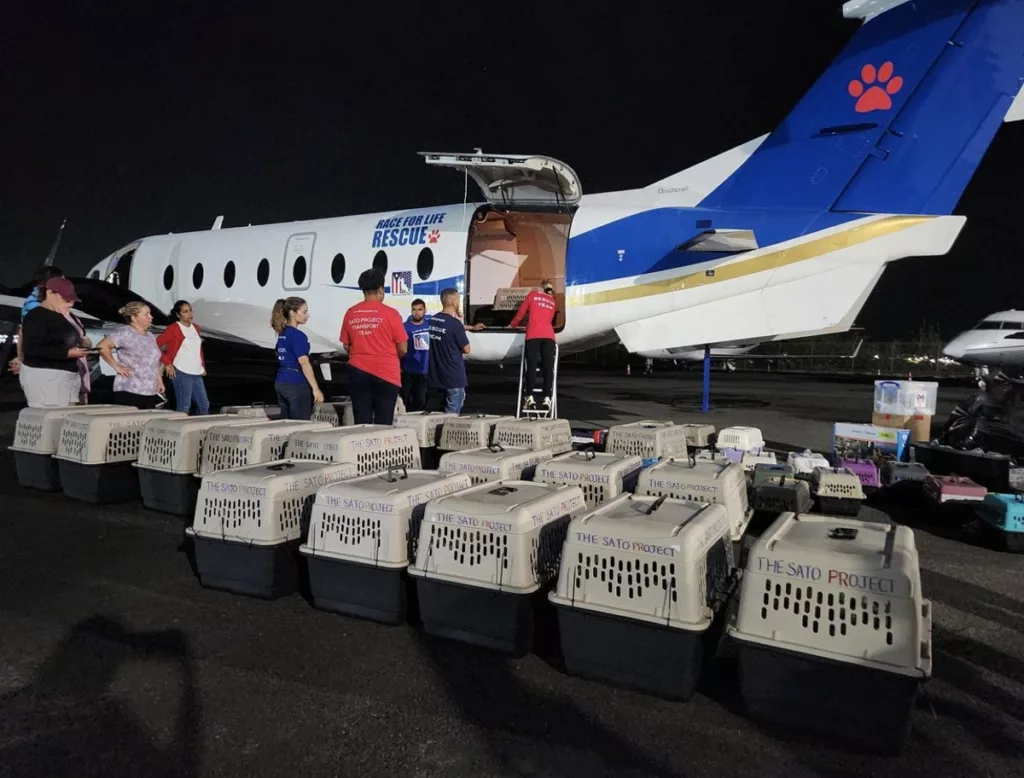 Airlifts that rescue animals from Puerto Rico and the Caribbean and help to find forever homes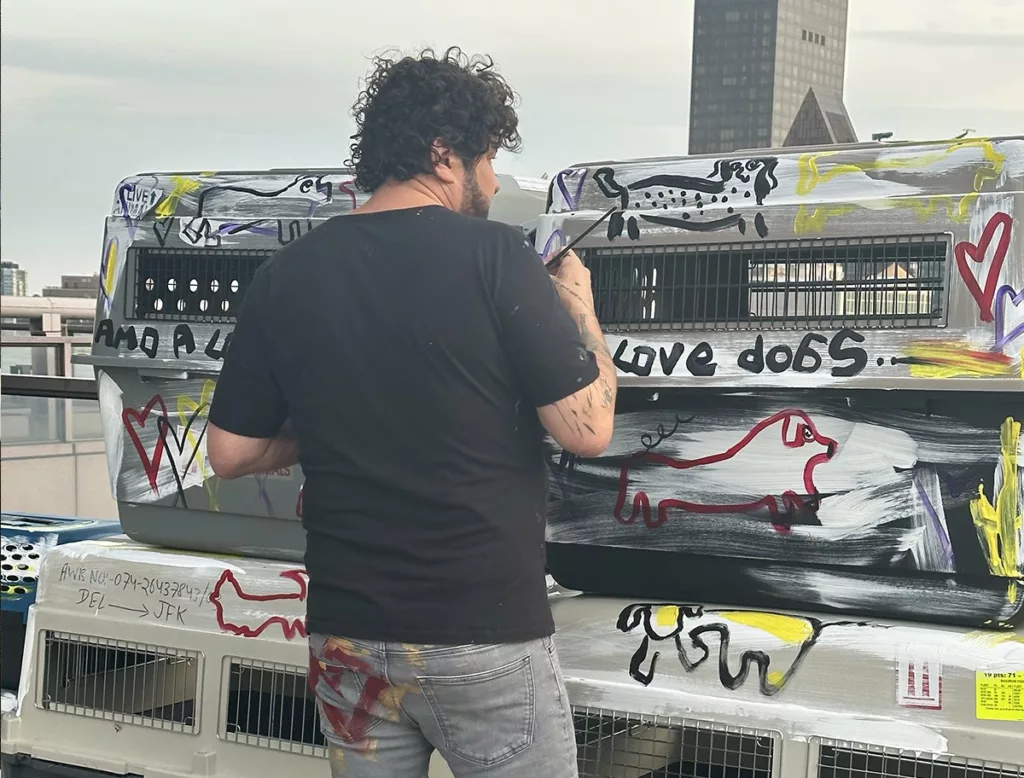 All ages come together to transform travel crates into modern masterpieces to amplify animal rescue awareness and drive fundraising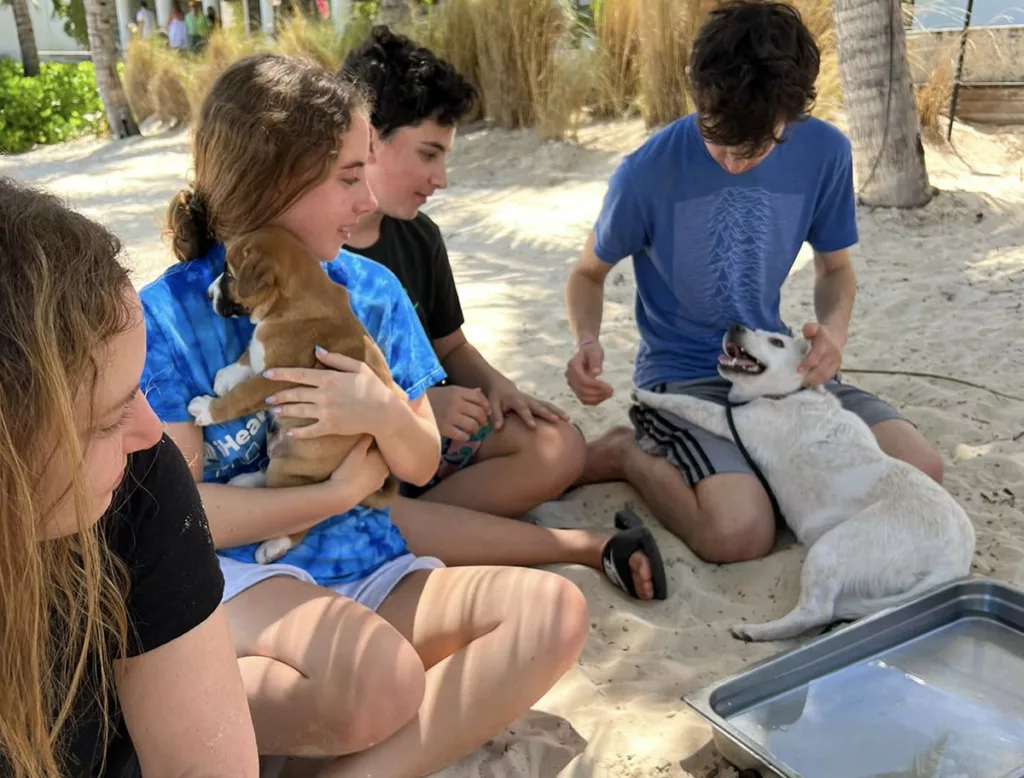 Hodges Bay's hotel offers its guests the opportunity to play on the beach with puppies available adoption and fostering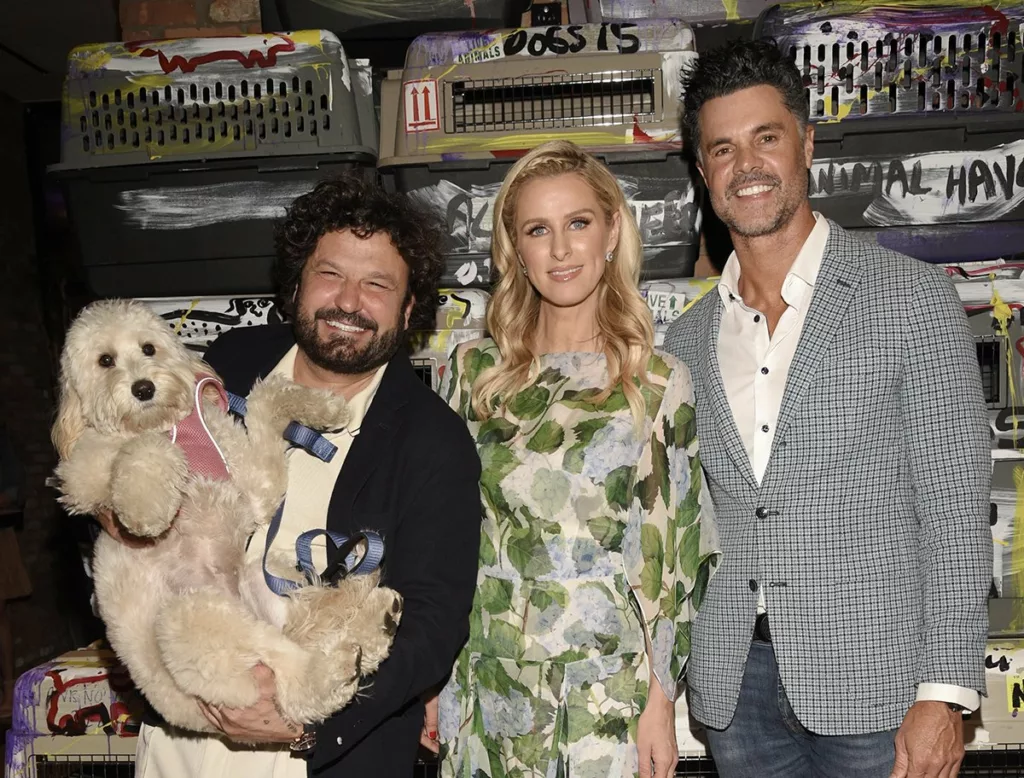 Renowned artists reinvent the standard step-and-repeat to provide a PAW.fect photo opportunity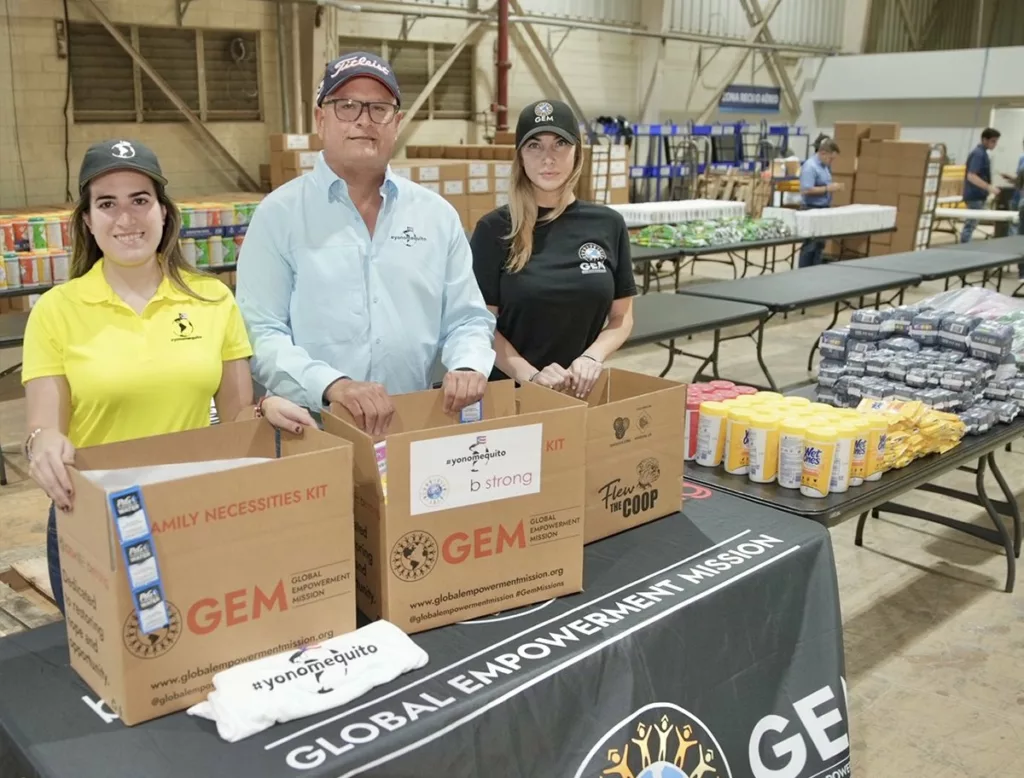 A first responder to global disasters, the Global Empowerment Mission is a nonprofit organization that mobilizes aid in the world's toughest times
GEM & Flew The Coop® are on the ground in Maui
We are Trying to help as many pets as possible and have already provided support by distributing much needed food for displaced pets, and we hope to continue to provide additional support. Funds will be immediately allocated to support emergency disaster needs including tactical boots for the cadaver dogs searching through the rubble and hot ash, as well as additional pet food, food & water bowls, and foldable animal crates, especially large ones that can hold multiple animals at once for transporting them out of Maui. The shelters are overcrowded and the foldable crates are helpful for storing when not in use.
We humbly thank you and ask for your support!
Flew The Coop ® is a charitable initiative that works in partnership with Global Empowerment Mission (GEM) to support non-profit partners dedicated to rescuing dogs in need and providing emergency assistance to pets in crisis.
Founded by entrepreneur and philanthropist Christopher N. Harding, Flew The Coop ® was inspired by his passion for dogs and his life-changing animal adoption experience. Flew The Coop ® is named in gratitude and appreciation of Cooper, whose 2019 adoption forever changed Harding's life and continues to inspire him today.  Check out CNN.
Flew The Coop ® is proud to have been featured in:
Flew The Coop ® exists to:
Resgate de animais necessitados
Prestar assistência de emergência a animais de estimação em crise
Flew The Coop ® strives to:
Build a diverse, global network of nonprofits and supporters who share its mission
Mobilizar-se em tempo real para fornecer ajuda de emergência e abastecimento de crise
Share the love, inspire others and drive fundraising
Flew The Coop ® supports organizations close to Harding's heart & homes:
Flew The Coop ® creates programs for all ages to lend a hand (or a paw):
Signature Programs:
Bark Board™ 🐶
Bark Boxes™ 📦
Paint PAW.ty™ 🎨
RedCar.PET™ 🌟
Partner Programs:
Freedom Flights x DACOA x SATO ✈️
Pups At The Pitch x Racing Louisville ⚽️
Puppy Playdates x DACOA x Hodges Bay 🏖️
Travel Buddies
Flew The Coop ® is small but mighty and has:
Helped Rescue

Over 1,000 Animals

Hosted

10 Puppy Playdates

Funded

9 Freedom Flights/Animal Airlifts

Supported

6 Non-Profit Organizations

Aided

5 Disaster Zones
To share the love, please follow and tag @FlewTheCoop_, as well as our non-profit partners: